Vintage Overload – You will never see an Estate Sale like this again!
August 28th – 29th – 30th 2020 
large 2 story home, 2 barns, and 2 story storage building behind home are packed full of vintage items, antiques, primitives, tools, junk, treasures, and more…see pictures and check back again and then again,  as we are still unboxing/discovering items and have not even scratched the surface yet!
More Photos Coming Soon! A little sneak peek follow link:
View Sale Listing: https://www.estatesales.net/VA/Montvale/24122/2628180
---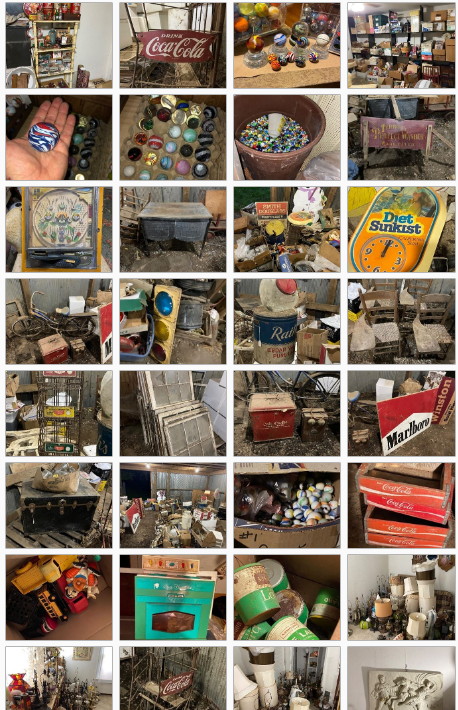 Never has the area seen an estate sale with so much good vintage and antique items. There is literally TONS of hard to find vintage and antique items. High End to Trinkets – its all here. This is a reseller and antique dealers paradise and everything has been in storage for decades and is the gigantic accumulation of an antique dealer and picker that frequented auctions and sales for over 50 years!! most of the items  Never unboxed from the antique auctions from years ago! Did I mention the largest vintage marble collection in VA is here!  Over 30,000 vintage marbles!!
Priced to sell – Everything is priced with resellers in mind! You will see prices that may shock you because they are so low. We must sell it all in 3 days so it's priced to go! Hype hype hype! I have to stress this is no ordinary sale. It is going to be the one you talk about for years to come. I only tackle big collector/accumulation estates and this is the biggest and best I've seen EVER, anywhere. I'm excited.
View Sale Listing: https://www.estatesales.net/VA/Montvale/24122/2628180