Salem & Roanoke VA Estate Sales
Have an estate sale in Salem VA and sell your item to a large crowd of eager shoppers. Estate sale are far better than yard sales, and garage sales. At an estate sale all items are priced and organized in a shopper friendly environment, mostly inside a home or property. When you have a large accumulation of items in a home to sell, we can help you liquidate all of the contents of a home and arrange for removal of leftover items and trash (If Applicable).
Our estate sales service covers Roanoke VA, Salem VA, and surrounding areas.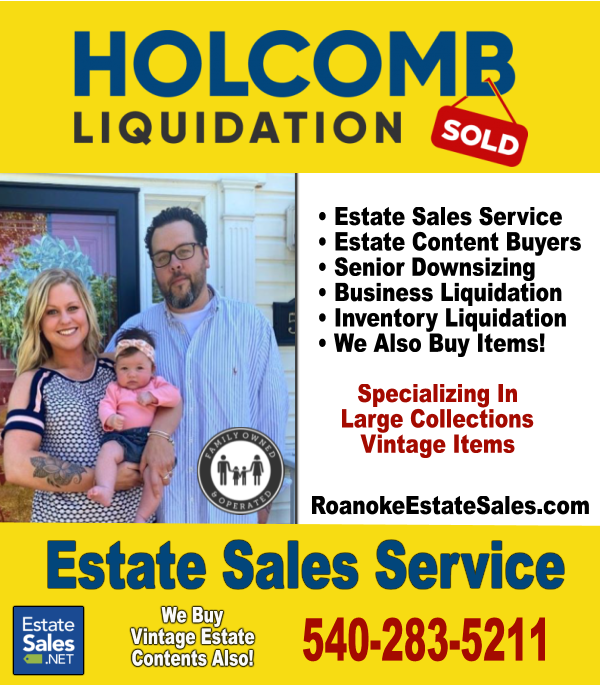 We love doing estate sales in Salem VA and Roanoke VA – Consider us for all your estate sale needs. We also buy vintage items, collections, old toys, jewelry, houses full of stuff and more. Call anytime.