Sell Vintage Estate Jewelry In Roanoke VA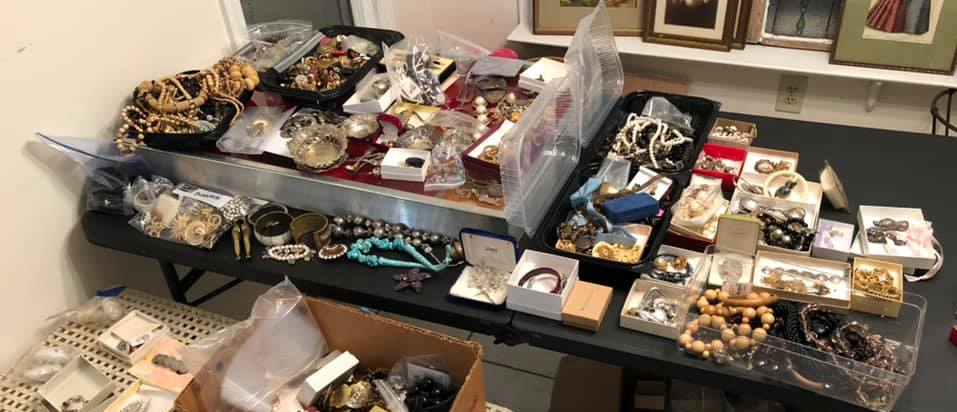 Have Jewelry To Sell? – Call: 540-283-5211
We buy and sell vintage and modern jewelry all the time. Even "costume" jewelry as some costume jewelry (non gold or silver jewelry) as value based on the maker/designer of the jewelry. Over the past 15 years we have become very savvy when it comes to vintage jewelry and we have the ability to spot key pieces in piles of jewelry that most people can not. We love busing jewelry to resell and we love helping people liquidate their estate jewelry here in Roanoke VA and surrounding areas.
Have an estate sale or let us buy direct from you.
We are estate sale experts and vintage experts! We love organizing and managing estate sales for our clients. If you have a lot of jewelry in you estate or possession that you want sold or evaluated please get in touch with us anytime.